Southend High School for Boys strives to provide an excellent education for all its students.
Cultivating learning is at the heart of school policy. All members of staff and students are responsible for promoting a culture in which everyone, irrespective of age or experience, is recognised as having potential for learning. Students are encouraged to become members of a learning society and staff to be reflective practitioners.
Aims
We aim for our students to be:
High achieving through fulfilling their potential
Independent learners and strategic thinkers
Passionate about learning where their unceasing curiosity leads to lifelong learning
Emotionally intelligent
Outward looking, embracing all aspects of modern life and playing a role in the community
The leaders of tomorrow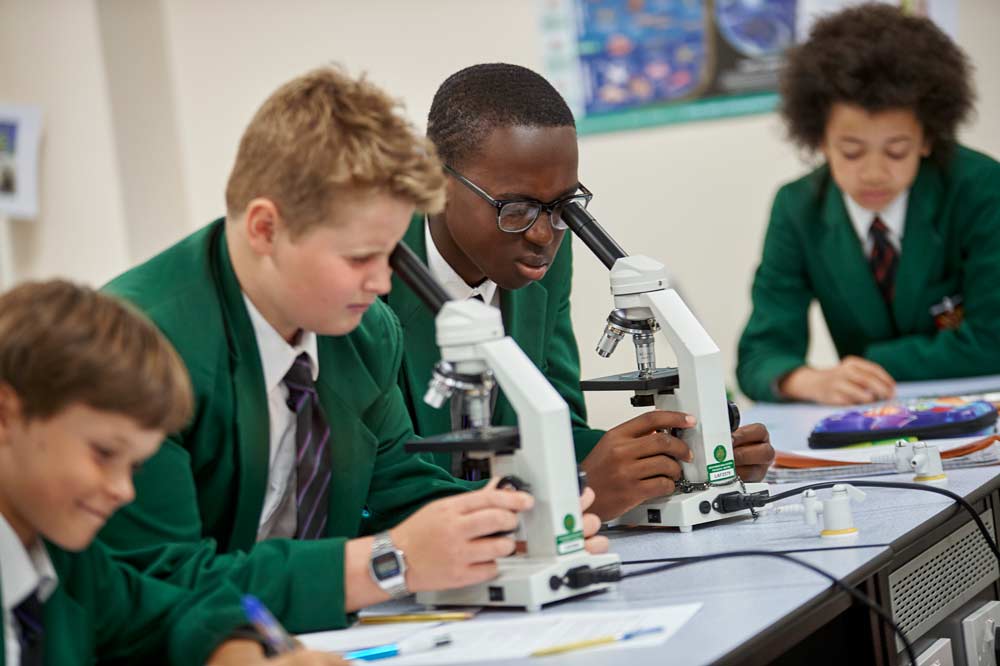 Principles
In accordance with the school's Equal Opportunities Policy, all students have a right to an education suited to their needs and aspirations which will help them to realise their potential
Self-esteem is fundamental to successful learning for all students. Therefore all students are genuinely valued for themselves as well as for their achievements.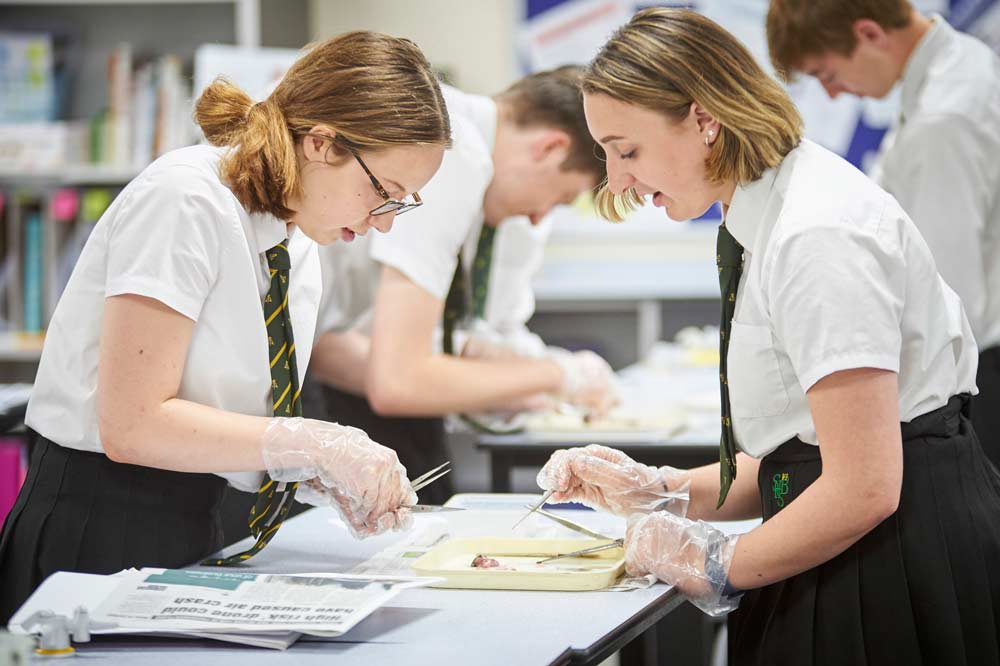 The key principles of learning are:
Learning involves making sense of information
Learning involves building on existing understanding
Learning takes place at a level just beyond current understanding.
Curriculum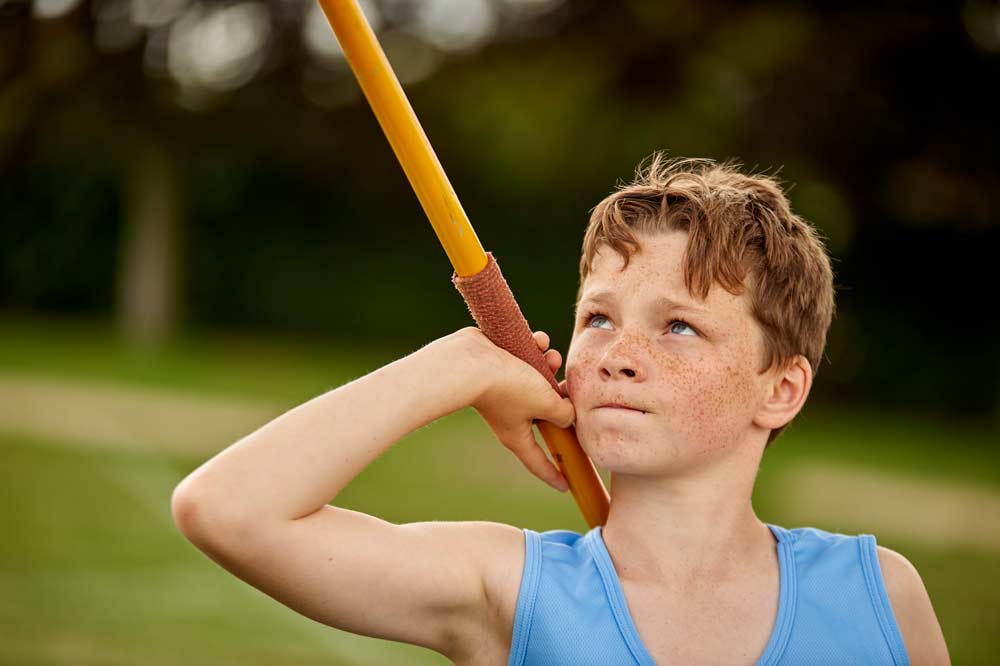 In order to achieve our aims we have implemented a curriculum which is rich and broad. We have accelerated learning so that our students study the Key Stage 3 national curriculum in two years rather than three. In years 7 and 8 they not only follow the traditional school subjects but also students can engage with Spanish, German and nutrition. Students also benefit from extracurricular days which are themed and may incorporate physical or mental challenges. From years 9 to 11 students follow GCSE courses. All students study the core subjects of English, maths, RE and science; however, we also ask students to study an ICT/ computing subject. They choose further courses from a choice of twenty qualifications. There are plenty of opportunities to excel; some students take advantage of the extra courses on offer if they are particularly talented in a given area; for example GCSE further maths or astronomy or they may sit AS level courses. Generally all students opt for and gain at least ten GCSEs. The Sixth Form curriculum builds upon the strengths of the main school where we offer a variety of courses including university modules. All students develop their study skills as they progress through the school in order to develop into a lifelong learner who prizes and enjoys new learning.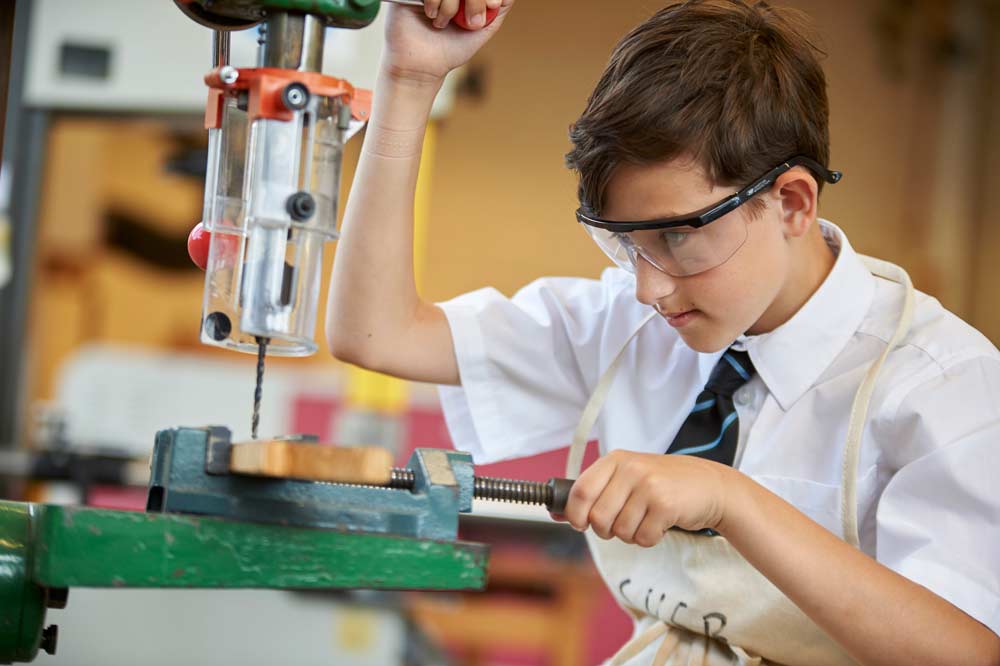 Student Progress
Student progress is rigorously assessed, tracked and monitored. Baseline assessments carried out in Year 7 enable us to begin the target-setting progress and this is checked throughout the academic year. Parents/carers are given regular information about their child's progress through regular reports and parents' evenings. There is a wide range of intervention strategies available to support students who are not on track for any reason. Our Inclusion team offers support for students with additional educational needs. We also ensure that students with a particular gift or talent are stretched and challenged.
Parental Involvement
We actively encourage parents to get involved in their child's education. Throughout the year we offer briefing sessions on the latest developments in education, we conduct workshops on how to support your child's study at home and we also run a parent forum where parents can help improve school policies and procedures. Biennially parents are invited to formally review learning and the curriculum offer.
The Challenge Award
In July 2019, Southend High School for Boys achieved, for the fourth time, re-accredditation of the Challenge Award, a prestigious award from the National Association for Able Children in Education (NACE). The school achieved the Award initially in 2007 and achieved re-accreditation in 2011 and 2015. SHSB is the only school in the world to have received the award four times and this recognises our outstanding provision for the most able students. The assessors spoke of the extraordinary professionalism and dedication of our staff and of our school community.